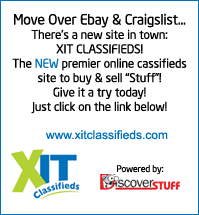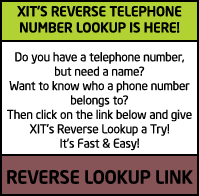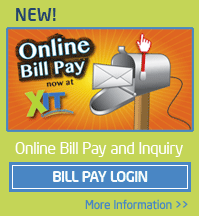 XIT IPTV and HIGH Speed Internet
XIT Communications is here to provide you with the best TV experience ever. Our new IPTV service features High Definition TV, Video on Demand (VOD), Digital Video Recorder (DVR), and much more. More channels, more premium channels and a huge Video on Demand movie library. With the installation of all new electronics XIT is bringing the technology to you with our new TV offerings and fast, reliable and affordable High Speed Internet. These services are available NOW, call XIT at 244-3355, 384-3311or 366-3355 and get converted to our new service!
Faster HIGH SPEED INTERNET is available NOW from XIT Communications! Call XIT today for more details. We have an Internet speed that is right for you!
3 MB Download/1 MB Upload

12 MB Download/2 MB Upload

6 MB Download/1 MB Upload

20 MB Download/2 MB Upload

Speeds faster than 20 MB available by special arrangement

XITv Channel Guides are now available at www.zap2it.com. Click here. Then enter your zip code in the purple FIND IT FAST box to locate the XITv Channel guide for your area and type of service. Zap2it is where you can find channel guide listings, news, TV ratings, movie times, blogs, celebrity photos and all the latest buzz in the entertainment world.
MOVIES ON DEMAND
Enjoy great new movies at home with XIT's Video on Demand. Just select VOD from the IPTV service Main Menu to access XIT's huge video on demand movie library. There's something for everyone. For more information on how to use the Video on Demand (VOD) feature of your XIT IPTV service CLICK HERE. Relax we've got the movies. All you need is the popcorn and an easy chair! Watch a preview right here, right now:
Watch all the action of the Sochi Olympic Winter Games on XIT's IPTV Channel 24 (CNBC) and Channel 28 (MSNBC) starting February 6th, 2014!